Browsing articles in "Uncategorized"
Anberlin Devotion: Vital Special Edition (Deluxe) is now live for PREORDER! This 2 CD / 1 DVD Limited Edition Collection is available with EXCLUSIVE BUNDLES and all Preorders include an Instant Download of Someone Anyone (Spacebrother Remix)! PREORDER HERE!
Five For Fighting Bookmarks is now available for PREORDER! CDs, Vinyl and EXCLUSIVE BUNDLES all include Instant Digital Tracks and a Digital Download of Bookmarks on Sept. 17th! PREORDER HERE!
BRAND NEW! Jason Ellis Collector Edition Wolfknives Rings are now available for PREORDER! Check out this limited edition piece of brilliance designed by Marky Mark via the Jonathan Marc Collection. Get yours today in the
Jason Ellis Online Store!
Hot Doug himself aka Doug Sohn, stopped into the Benchmark office to hand sign the new Hot Doug's-The Book prior to the PREORDER release…it was great to have him stop by. After tearing through mountains of books he decided it was time to party!…so he followed up with a Hot Doug's-The Book Release Party and threw down with fans and fellow "encased meats" rockstars. You haven't missed your shot to get your very own autographed book yet, just go here Hot Doug's Official Online Store!. And if you want to check out the menu (which we recommend somewhere in between having a heartbeat…and breathing) then click here HotDougs.com.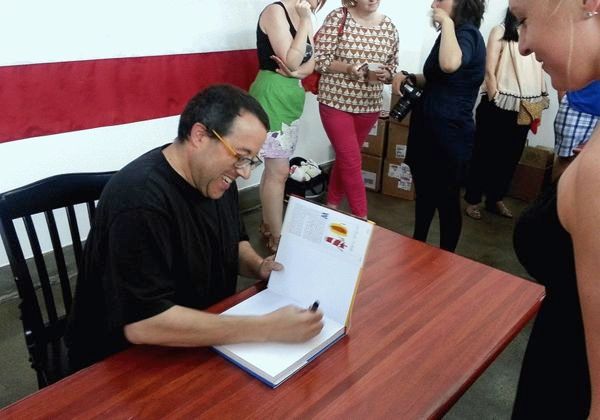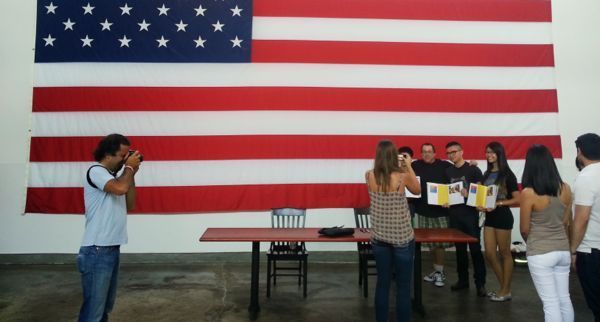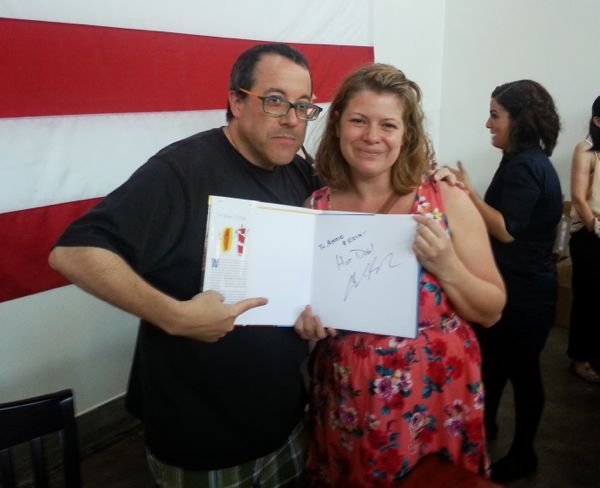 Vista Chino – Peace is BRAND NEW and now available for PREORDER! Available in either Green, Red or Black 2xLP Gatefold Vinyl (along with CD or Limited Edition Digipak) you can choose the format you want with any of the packages! Promotional giveaways including FREE Koozies, FREE Guitar Picks and FREE buttons are on right now! Packages, Vinyls & CDs are available for PREORDER HERE!


Last Chance To Reason Level 3 Vinyl is now available for PREORDER! Available in either Deep Purple or Electric Blue, you can also add an optional shirt to any bundle for only $8! Vinyls and Bundles available
for PRE-ORDER HERE!


The official book about Hot Doug's! Contributions from some of Hot Doug's biggest fans will be spread throughout the book, with raves from Anthony Bourdain, Paul Kahan, Steve Albini, Dan Sinker, Mindy Segal, Homaro Cantu, Aziz Ansari, many other local and national figures, and an introduction from Graham Elliot. Autographed by Hot Doug himself, Doug Sohn! Books and Bundles available for PRE-ORDER NOW!


ALL NEW! Lindsey Stirling performs Crystalize on ABC's Dancing With The Stars! Check out the performance below! Click Tour Dates to see where you can find Lindsey this summer!!!
Bulletin! New Tie-Dye Shirt design and other AWESOME shirts NOW IN STOCK in
The Contortionist Online Store!.
Brand new & exclusive Grateful Dead NBA T's From Sportiqe Apparel! The Grateful Dead by Sportiqe collection reflects a partnership of music, sports and lifestyle. Featuring vintage inspired designs with renowned Grateful Dead inspired artwork and NBA team logos, this uniqe line of t-shirts is available for PRE-ORDER NOW!


Need an Online Store?
Looking for a reliable full service merchandise company?
We develop, produce and distribute high-quality products with attention to current fashion trends, at competitive prices, while maintaining a hands on approach to managing all aspects of our clients merchandise needs
To learn more about our services or capabilities, please send an email to stores@shopbenchmark.com